Sweetwater man charged for overdose death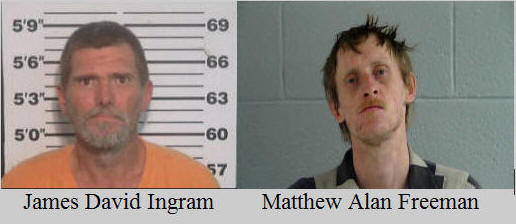 LOUDON, Tenn. (WATE) - A Sweetwater man is charged with reckless homicide in the October overdose death of another man, according to the Loudon County sheriff.
Sheriff Tim Guider said James David Ingram, 44, is charged in the death of Jonathan Brewster, who was 34 when he died in October 2017 in Philadelphia, Tenn. The sheriff said Ingram provided the "financial means" for Brewster to buy the oxymorphone that was in his system when he died.
A warrant for Ingram's arrest was issued on Tuesday and Ingram, who is currently in the Monroe County Jail on other charges, will be transferred to the Loudon County Jail upon his release.
In addition to Ingram's arrest, deputies arrested Matthew Alan Freeman, 29, of Philadelphia, and charged him with maintaining a dwelling for drug use. Freeman lived at the house where Brewster died.
Guider said he wants the citizens of Loudon County to know his department is making a statement in the battle against prescription drug abuse and is actively pursuing prosecution for the sources in overdoes deaths.