Suspect hits patrol car, leads deputies on a chase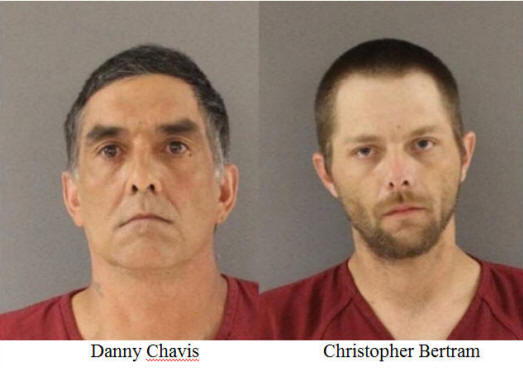 WVLT.com-A Knox County Sheriff's Office deputy was not hurt when a suspect in a pursuit in West Knox County turned his car around and hit the officer's patrol car head on.
Deputies say K-9 Officer Chad Gore attempted to make a traffic stop of a 2016 Nissan Versa in West Knoxville. The suspects drove off with the officer in a pursuit that went to Kingston Pike and then to a dead end on Kings Way.
The suspect turned his vehicle around and hit the patrol car head on. The driver and passenger in the Versa bailed out and led Officer Gore and another officer on a short foot pursuit before being taken into custody.
Two men were arrested after the incident: Danny Chavis, 51, of Lenoir City, was charged with reckless endangerment; reckless driving; aggravated assault; resisting stop, arrest, and search; manufacture, deliver, sale, possession with intent - methamphetamine; failure to stop at a stop sign; driving while license revoked due to a conviction of DUI; and evading arrest.
The passenger, Christopher Bertram, 29, of Kingston, was charged with possession of unlawful drug paraphernalia, and resisting stop, arrest, and search.
Both suspects have criminal histories in Knox County.
The driver was taken to a hospital for treatment of a dog bite.
Narcotics and drug paraphernalia were found in the car. Charges are pending.