My Fellow Tennesseans,
​
​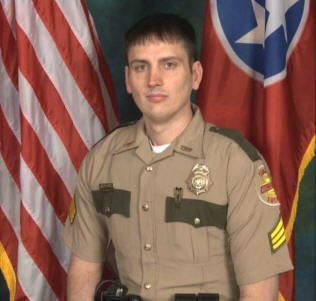 I am excited to say that I am officially announcing my candidacy for the 21st District State Representative Seat. I have prayed and thought long and hard about this decision. I have always been drawn towards public service and have dedicated my entire adult life to serving my community.
​I began my career in law enforcement in 1995 at the Monroe County Sheriffís Office. In 1998 I felt that I would be able to serve more Tennesseans by joining the Tennessee Highway Patrol. I served in this capacity until being injured in the line of duty in 2012. Unfortunately, I was unable to return to work as a state trooper.
Through faith, family, and friends I was able to recover from my injuries. Having always loved aiding my fellow citizens, I began to seek out other ways to better attend to the needs of my community. I came to the conclusion I could fulfill this God-given desire by running for State Representative.
Our communities, state, and nation face tough challenges and decisions. We need a State Representative that has the determination to take on these challenges. Iíve always believed that a person must stay true to their word which is a direct reflection of a personís integrity. All of us, being affected by government in one way or the other, demand that we have the best person to represent our interests.
​My core principles are simple Ė honesty, integrity, and compassion. I believe in the traditional conservative viewpoints of less government and citizenís rights. As a pro-life candidate, I will be the voice of the voiceless and defend the rights of the unborn. I will defend and protect the rights set forth for every citizen in the United States Constitution and the Constitution of the great State of Tennessee.
I must be honest; there is much work to be done. Iím confident however, that with your help and support we can truly keep Tennessee a safe and prosperous place to raise our families. I humbly ask for your support and vote in the August 2018 Republican Primary.
Sincerely,
Lowell Russell