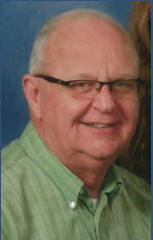 Michael Glenn Lanham age 61 of Lenoir City passed away Sunday morning, January 22, 2017 at his home. Mike and his family have owned and operated Lanham Furniture and Appliances in Lenoir City since 1960. Mike was a member of Highland Park Baptist Church where he loved to sing in the choir.
He was preceded in death by his father, Paul O. Lanham. Survived by his wife of 38 years, Phyllis Brown Lanham; sons, Jeremy Lanham and Josh Lanham; granddaughter, Briana Lanham; mother, Dorothy Lanham; brother and sister-in-law, Dennis and Vicki Lanham all of Lenoir City; several nieces and nephews.
The family will receive friends from 4 to 7 p.m. on Wednesday, January 25th at Highland Park Baptist Church in Lenoir City. Funeral services will follow at 7 p.m. with Rev. Eddie Click and Dr. Ronny Jones officiating. Family and friends will gather at the funeral home by 10:30 Thursday morning and proceed to the Lakeview Cemetery for 11 a.m. graveside services.
Memorial contributions may be made to Highland Park Baptist Church Building Fund, 4333 Highland 11 E, Lenoir City, TN 37772 or St. Jude Children's Research Hospital, 501 St. Jude Place, Memphis, TN 38105.
Click Funeral Home, 109 Walnut Street, Lenoir City is in charge of arrangements.