Loudon County sheriff adds 'In God We Trust' to patrol vehicles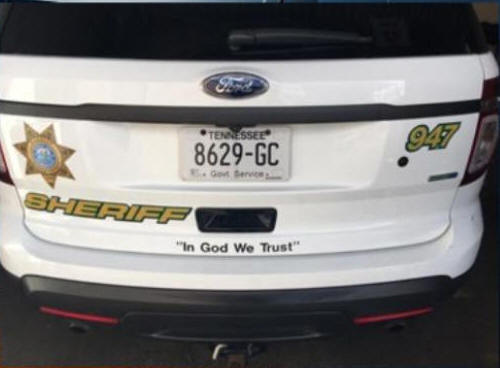 LOUDON COUNTY, Tenn. (WVLT) -- Loudon County sheriff, Tim W. Guider, added 'In God We Trust' to the Loudon County patrol vehicles.
Guider had 'In God We Trust' decal put on every Loudon County patrol car starting three months ago.
The decals were applied after a Republican state lawmaker introduced a bill to include "In God We Trust" on all Tennessee license plates.
The Facebook post showing the new decals was shared several hundred times throughout the social media site.