Loudon County manhunt over, suspect in custody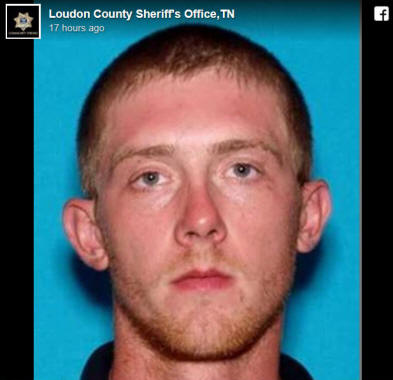 LENOIR CITY - Loudon County Sheriff's Officials have taken a suspect into custody after an overnight manhunt.
Officers first posted about the search on Facebook shortly before 1 a.m. Sunday. They alerted residents near Jackson Bend Road, near highway 321, that they were searching for a man who was potentially armed with a 22 rifle. According to the post, the suspect fled in to the woods after being involved in a domestic dispute.
Residents were warned to stay inside, lock their doors, and call 911 if they saw anyone other than law enforcement
An hour and a half later, officials provided an update, saying the suspect was armed and on foot in that area. The post described the suspect as a white man wearing an orange hoodie, pajama-style pants and boots.
20 minutes later, an LCSO K9 officer found the 22 rifle while tracking the suspect. Officers were unsure if the suspect had any other weapons at the time.
Around 2:45 a.m., LCSO identified the wanted man as David R. Griffiths. He was wanted for aggravated domestic assault. At that time, he was still believed to be on the run in Lenoir City. Officers asked that anyone with information call 911 or their non-emergency line.
Just before 3 a.m., The sheriff's office expanded their search to include Antioch Church Road West.
Hours went by, and just after 11 a.m. officers shared a photo of Griffiths in handcuffs. According to the post, a K9 officer was able to locate Griffiths. He is now in custody.