Governor Bill Haslam appoints Dennis Rowe to Tennessee Emergency Medical Services Board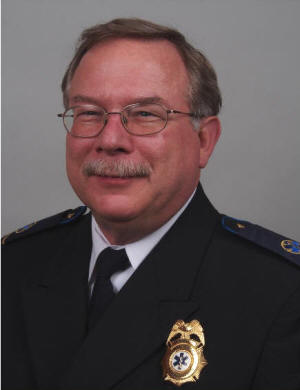 Governor Bill Haslam has appointed Priority Ambulance Director of New Business Integration Dennis Rowe to a four-year term on the Tennessee Emergency Medical Services Board as a representative for ambulance service operators.
The 13-member board oversees the Tennessee Emergency Medical Services (EMS) Division and is responsible for establishing all rules governing emergency systems throughout the state.
"With more than 42 years of experience in emergency medical services in Tennessee, I am passionate about ensuring that every state resident has access to excellent emergency medical care," said Rowe. "I am honored to be selected by the governor to assist in creating and enforcing statewide EMS standards and regulations.
"In collaboration with our partners in the health care industry, EMS professionals provide a vital service to promote and protect public health and well-being. Particularly in this current period of change in the health care industry, Tennessee has the opportunity to be an example for the nation in delivering exceptional EMS patient care."
Established by the state in 1983, the board has representation from all aspects of emergency medical services, including physicians, nurses, firefighters, rescue squad members, hospital administrators, safety educators and ambulance service operators. The board oversees all EMS rules in the statewide system comprised of thousands of EMTs and paramedics from 210 ambulance service companies operating more than 1,300 ambulances and transporting more than 1 million patients annually.
The board approves schools and courses for EMS personnel; establishes standards for proper equipment on all emergency vehicles; regulates the emergency communications systems; regulates licensing and vehicle inspection standards; and establishes rules to maintain and improve emergency medical service throughout the state. It also serves as an appeals body for Department of Health cases involving EMS providers.
"Dennis will effectively represent the interests of the state's EMS organizations, EMTs, paramedic and the community as a whole," said Priority Ambulance CEO Bryan Gibson. "Priority Ambulance selected Tennessee as the location for our national corporate headquarters and serve communities in East and West Tennessee. As one of the state's largest ambulance operators, we are proud to be in Tennessee and have representation from our company shaping statewide EMS policy."