TDOT bills dead teen $3,000 following crash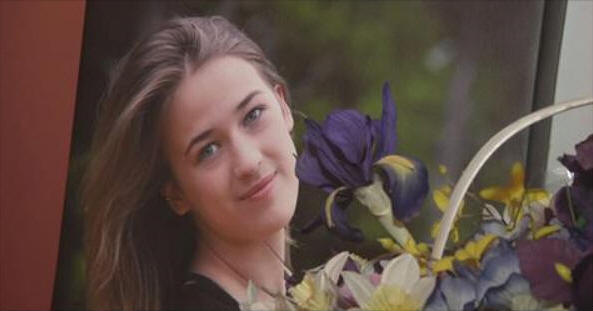 LOUDON COUNTY, Tenn. (WVLT) -- A Loudon County father who lost his daughter in a car crash said she would be alive today if it wasn't for the guardrail she hit.
The Tennessee Department of Transportation acknowledged the guardrails are unsafe and has started to correct the problem.
Hannah Eimers was just 17 years old and had her whole life ahead of her.
"She was remarkable," her father Stephen said. "She graduated at the age of 15. She was self-taught German, Russian and American Sign Language."
Her life ended last November on Interstate 75 near Niota when her car left the roadway and hit a guardrail. Her dad said the yellow and black piece on the end of the guardrail isn't safe, and TDOT knows it.
"TDOT knew this was dangerous and that it wasn't performing well," he said. "They should have removed it, but their policy was to leave it on the road, playing Russian roulette with people's lives."
There are currently 1,000 similar end pieces on Tennessee roadways.
Late Friday afternoon, TDOT told Local 8 News Anchor Lauren Davis they will be removing the X-LITE end terminals in speed zones over 45 miles per hour, which covers most of the 1,000 guardrails similar to the ones Hannah struck.
"We don't believe that product is working properly, so we're going to be taking it off of our system," TDOT Spokesperson Mark Nagi said.
On top of that, four months after the accident, TDOT accidentally sent Hannah a $3,000 bill for damaging the guardrail.
"They had the audacity to send us a bill in her name for $3,000 for killing her," her father said.
Mark Nagi said the bill was sent out due to an error in processing, and that TDOT was very sorry for it. Nagi said Eimers would not have to pay the bill.
"That was a mistake," said Nagi. "It never should have happened. We'll take measures to make sure that never happens again."
The guardrails similar to the one that Hannah struck will be changed. Stephen said he's happy TDOT is changing them, he just wishes they had changed them sooner.
---
Father of Lenoir City teen killed in crash wants guardrail review
LENOIR CITY (WATE) – A father says he wants action in the wake of his daughter's death.
In November, Hannah Eimers, 17, was killed in a car wreck along Interstate 75 in McMinn County. Her car went off the road and hit a guardrail. The guardrail went through her car pushing her into the back seat.
Stephen Eimers says his daughter's death still haunts him. Adding to the tragic situation, he received a bill from the state for the object that killed his daughter.
"They sent my daughter a bill for almost $3,000 for the device that killed her. I was just flabbergasted. I mean the audacity," said Stephen Eimers. That letter has gone unanswered, but the family hopes their many questions to Tennessee Department of Transportation (TDOT) and lawmakers don't go unanswered.
Along interstates, TDOT uses a variety of guardrail end terminals. Some experts say the guardrails that are supposed to save your life in a crash may actually kill you.
Tennessee Department of Transportation stopped buying the ET-Plus System in October 2014 after the federal government said more crash testing was needed. They also stopped buying a second type of guard rail, X-Lite Terminal, on October 25, 2016 six days before Hannah Eimers died.
TDOT said they stopped buying X-Lite Terminal guardrail system because they had concerns about long-term performance issues.
"Leaving the roadway, regardless of why you leave the roadway, should not be a capital offense punishable by death," said Stephen Eimers.
Currently, there are still 358 X-Lite and 21,094 E-T Plus terminals installed across Tennessee. TDOT said they only replace that kind of equipment if it is damaged, but Stephen Eimers is calling on the state to perform a risk-based assessment, similar to what other states are doing.
"My first desire would be to see both those devices come off the roads at the most dangerous points; the points where we're likely to see a penetrating accident," said Stephen Eimers.
Stephen Eimers says he understands the project will take time and consideration by lawmakers, but he hopes his daughter would be proud of what he is working on. He also hopes to spare another family from the pain that haunts him.
The project will take time and consideration by lawmakers. "They will act, the question is when," said Eimers.
TDOT says it was a mistake to send the Eimers family a bill for $3,000 and they apologize greatly for the error. Generally, when there is a fatal accident, TDOT says a bill is not supposed to be sent out. A spokesperson said a different letter will be sent to the family letting them know they do not owe the state $3,000.
WATE 6 On Your Side reached out to the companies of both guardrail terminals no longer purchased by TDOT, but have not received a response.