Crews battle apartment fire in downtown Lenoir City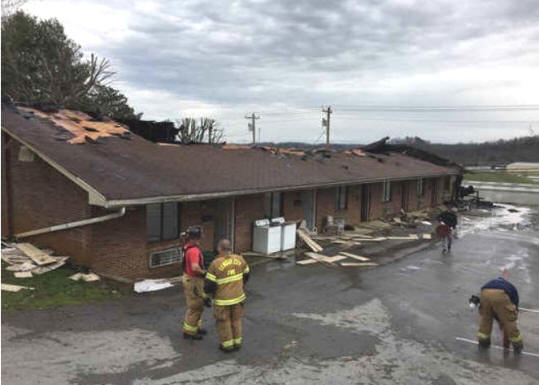 WBIR.com-LOUDON COUNTY - Fire crews have put out an apartment fire in downtown Lenoir City.
No one was hurt in the fire, but the building was a total loss. Loudon County dispatch confirmed the Lenoir City Fire Department was actively battling a fire on Broadway near G Street around 3:30 p.m.
The Loudon County Sheriffs Office blocked off Highway 11 downtown as crews continued to put out the fire.
Lenoir City Fire Chief Tony Brock said the fire started from a cigarette. He said a man thought he put his cigarette down in an ash tray before leaving the room, but instead the cigarette left on the couch-- setting it on fire.
The flames spread from the couch to the entire building.
The complex has six separate apartments. Crews said it was fortunate only two of the apartments were occupied.
The Red Cross is helping a woman and her four children who lived there. The landlord said the building was insured and he's thankful no one was hurt.